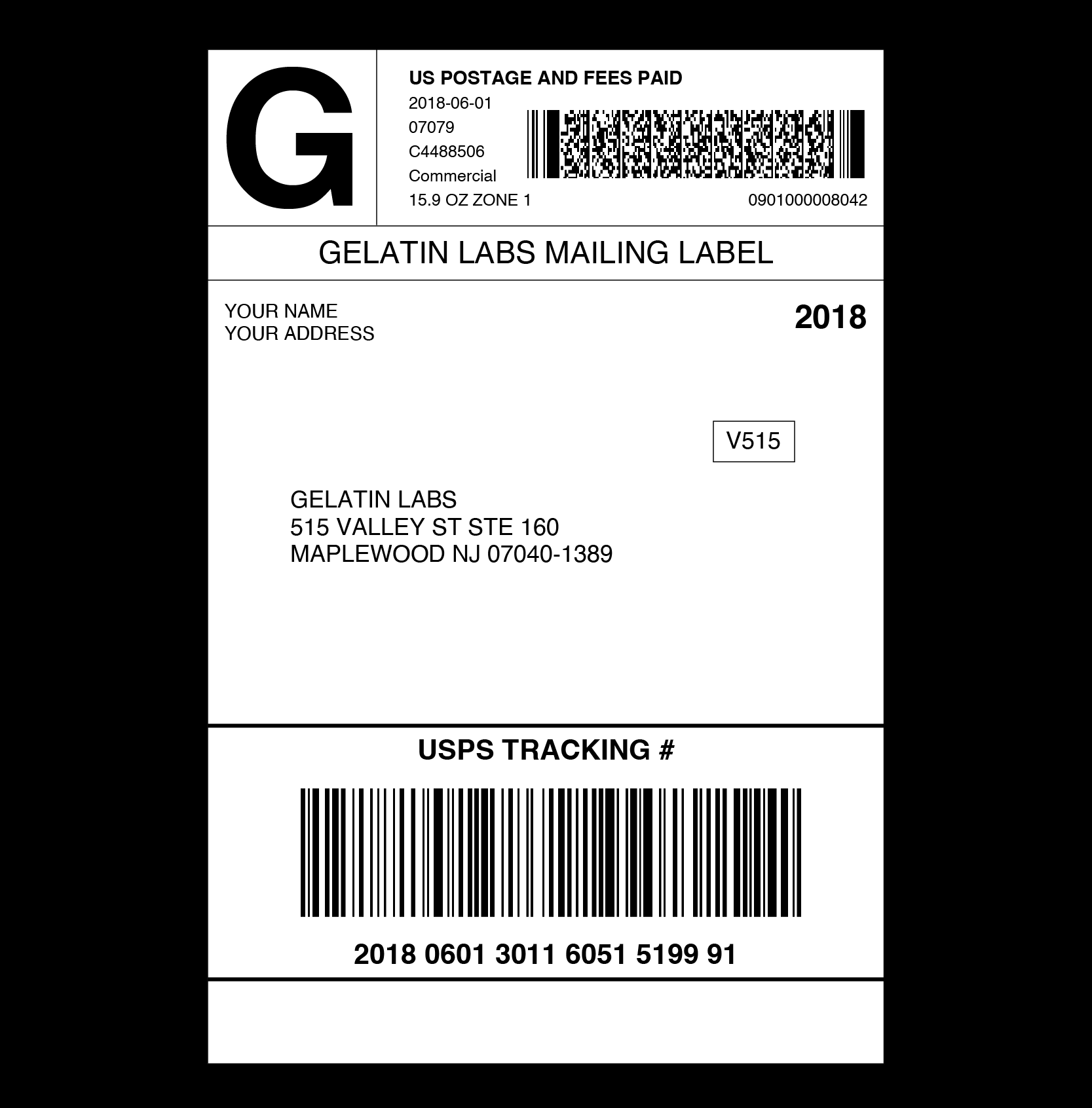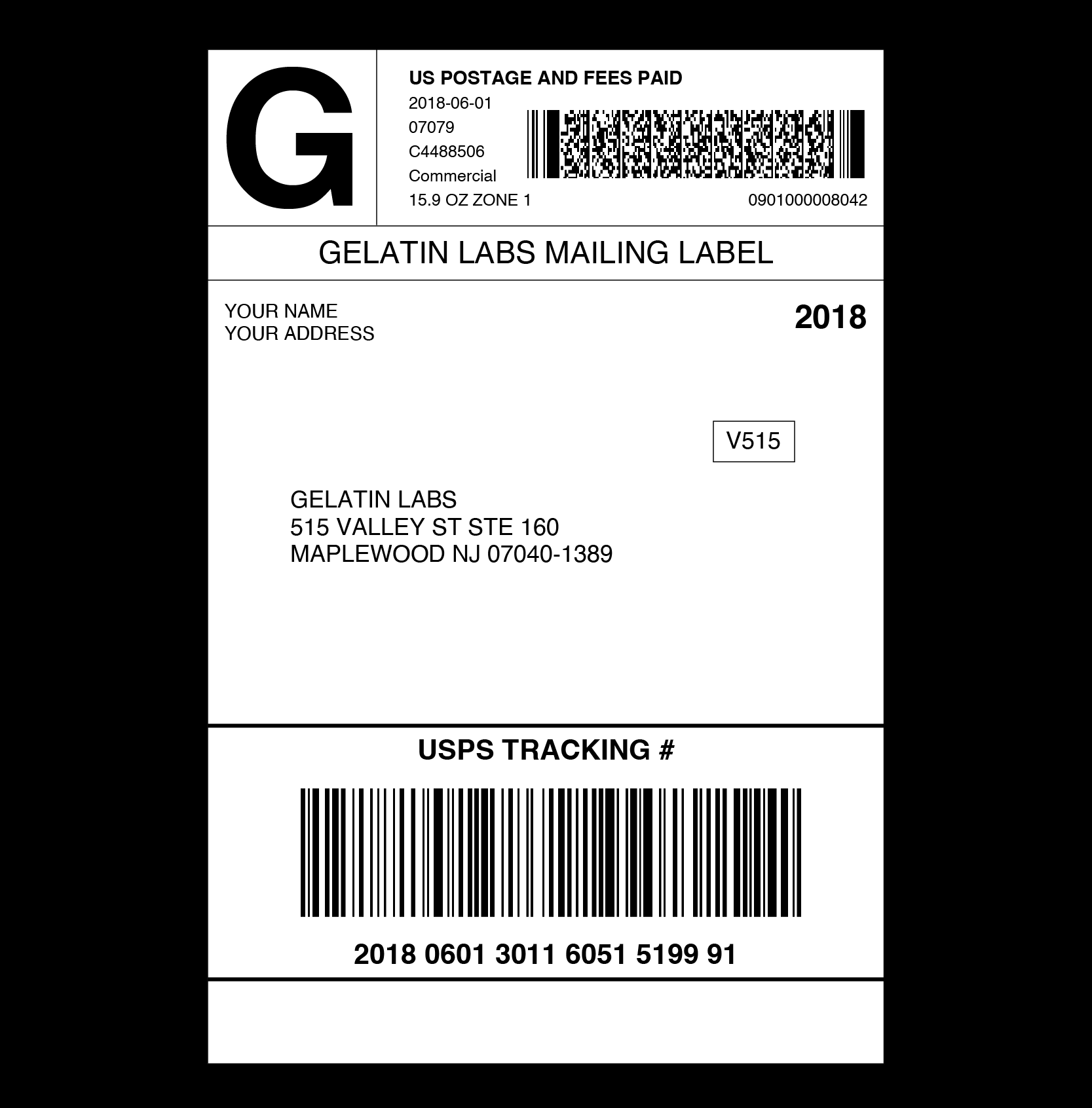 Shipping Label
Shipping your order to Gelatin Labs? Get your film to the lab swiftly and simply with a shipping label!
Receive an email with a downloadable PDF label to get your film to us.
Labels are supplied through USPS First Class. For faster shipping, we recommend shipping through your own methods/carrier.
NOTE: Label can only be used for boxes/bubble mailers smaller than 6 inch x 6 inch x 6 inch, and under 1 pound.
Instructions:
1. Add label to cart, check out.
2. Receive email, download the shipping label.
3. Print and affix to your package.
4. Drop off at your local post office (USPS).
$6.49