Playlist Cover Photography: Ben Krueger
Lab Tracks are collections of music that we listen to while developing, scanning and printing your photos.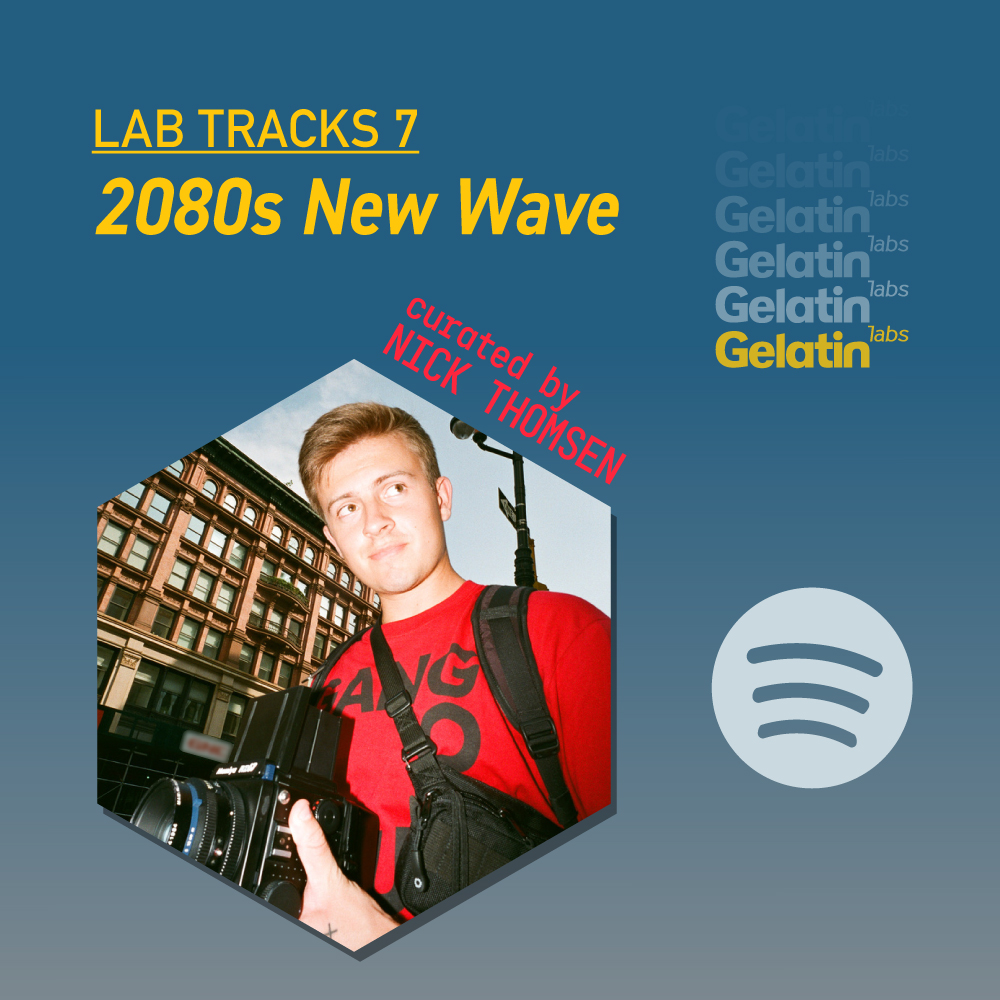 Whether you're walking to get a baguette from the cafe, shooting in the studio, or riding a bike in Brooklyn, NY… this playlist will get you through the day. (Crossfade: 5 seconds Listen: In Order; Shuffle Afterward) Curator: Nick Thomsen [IG: @nickthomsen]
Read more about Nick below!
1968, that's the year Nick would be born in. Why you say? He'd be 15 years old when "Everything Counts" came out, 17 when "Just Can't Get Enough" came out, and 20 when "Enjoy the Silence" came out. Can you tell that he likes Depeche Mode? If you like New Wave Synth Wave, then you've come to the right place!
You can check out his work on Instagram @nickthomsen or on his site, nickthomsen.com
Nick wants you to donate to National Alliance to End Homelessness. Gelatin Labs donated, too.
Donate here: National Alliance to End Homelessness
Thanks for curating for Gelatin Labs, Nick!