Hi Gelatin friends! I'm a longtime friend of the lab, and though not a photographer by trade, I'm a huge admirer of the art! That said, I do adore keeping record of things that inspire me visually, and I'll occasionally shoot film while traveling. Usually my work focuses on writing, painting and styling, and I'm so excited to learn more about photography and share those finds here with the Gelatin Labs community!
---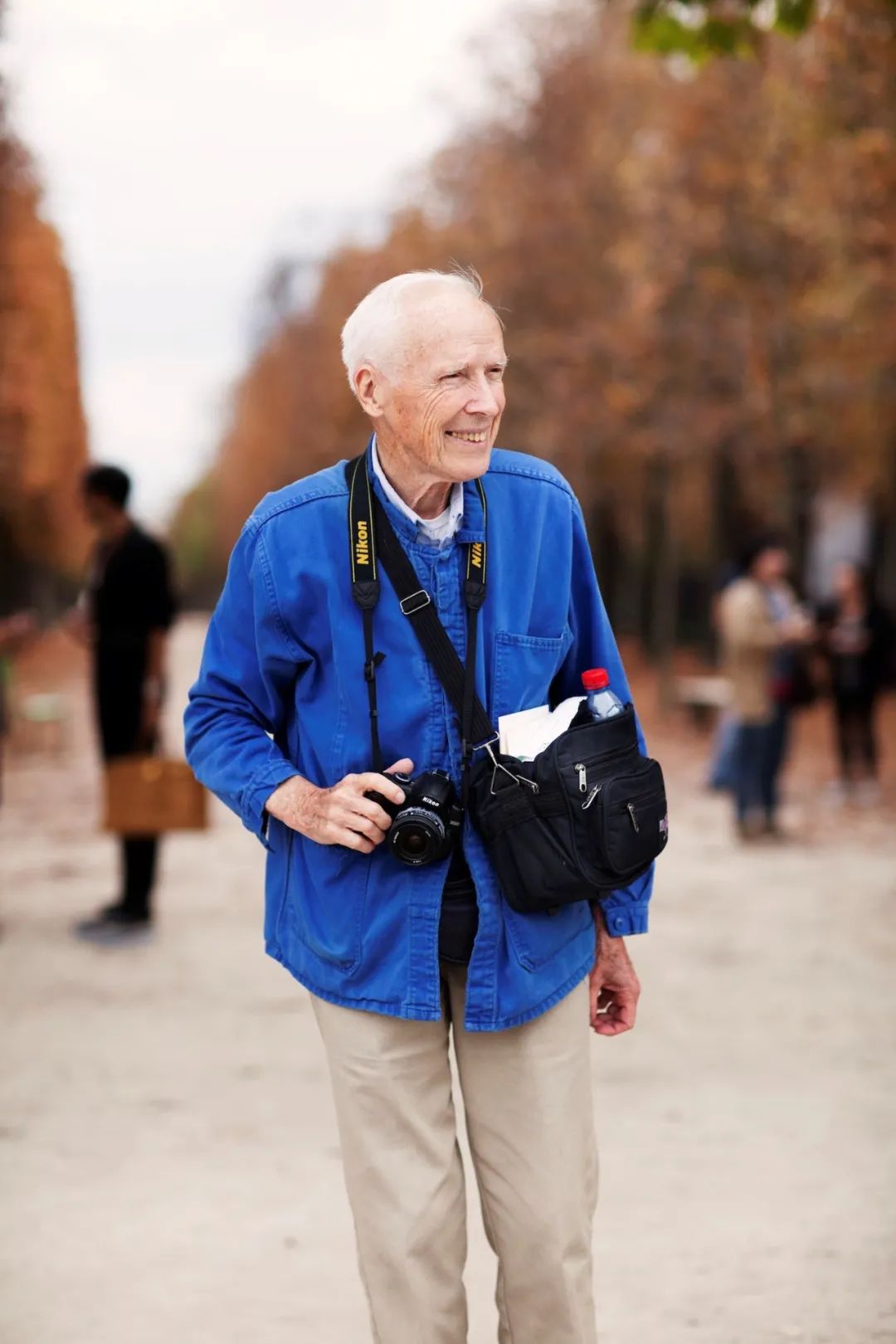 The other day I spent a delightful afternoon watching Bill Cunningham New York (currently streaming on HBO Max). The documentary is aptly named, as Bill Cunningham and New York City were so inextricably intertwined. Without New York there wouldn't be Cunningham as we knew him, and without Cunningham we wouldn't have this very special lens in which to view New York. I always hate when books and movies are praised as 'a love letter to New York,' but that cliche may as well have been invented for this peek into the legendary fashion photographer's eccentric world. Of course, it's next to impossible not to fall in love with Cunningham's charming wit, too!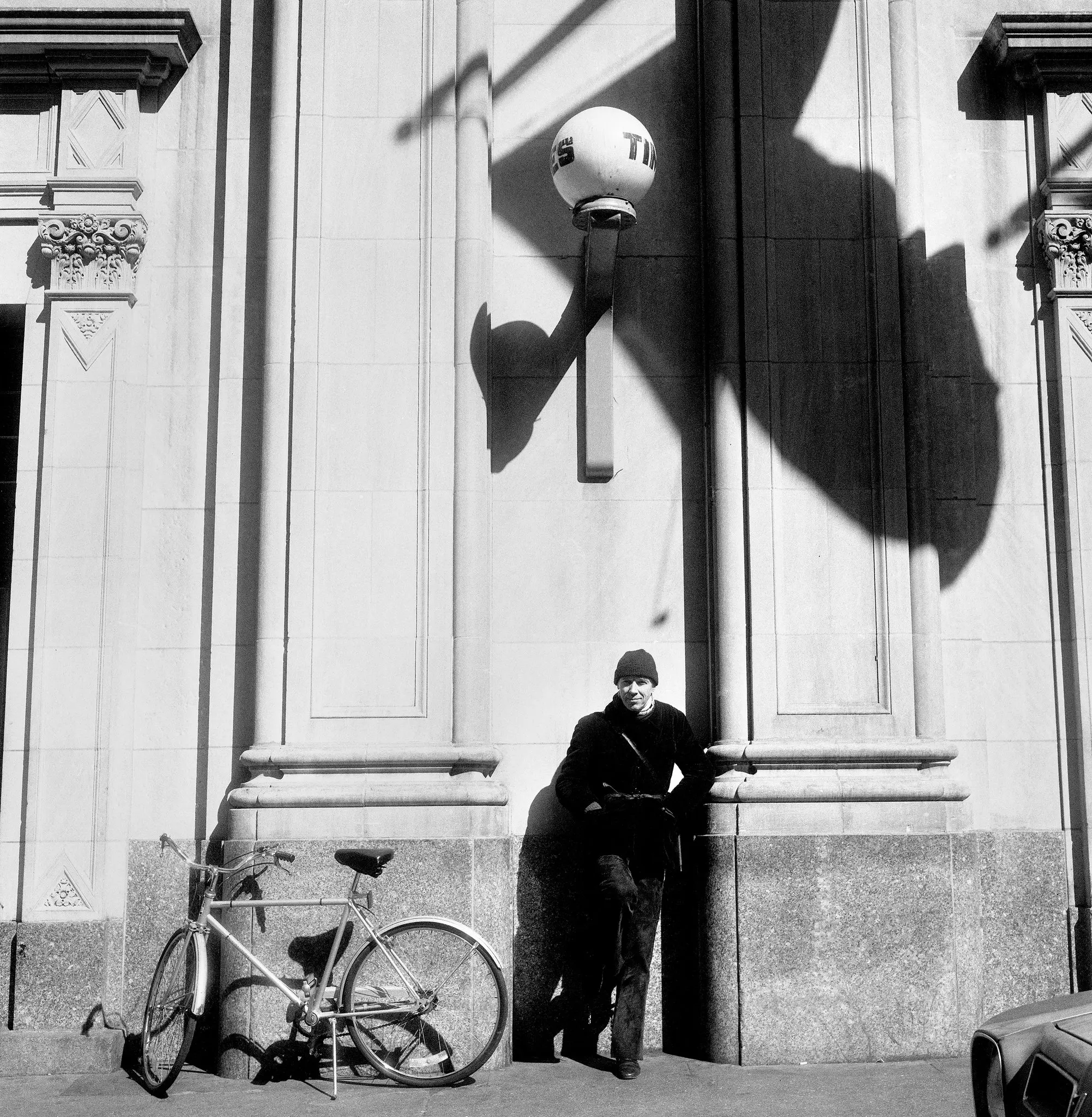 Born in 1929, Cunningham came of age during an era when proper dress for men and women required a hat, and began his creative career as a milliner out of a space in Carnegie Hall Studios (the building he still called home at the time of filming). There, Cunningham boasted a list of glittering clientele, including Ginger Rogers, Joan Crawford and Marilyn Monroe. His expertise on making hats was then put to use at Women's Wear Daily, writing a millinery column. As a young fashion journalist, Cunningham was given his first camera and instructed to "use it like a pen and take notes." His introduction to photography coincided with the beginning of street style as we'd recognize it today. There'd been some evidence of street style documentation as cameras became more accessible around the turn of the twentieth century – but that interest really started to explode around the sixties (and has only continued to grow in the decades since!). Cunningham himself described street style as "ordinary people going about their business, dressed in fascinating ways," and exclaimed early on in the documentary "the best fashion show is always on the street." His devotion to New Yorkers and their incredible clothes was best chronicled in Cunninham's weekly New York Times visual columns On the Street and Sunday Styles.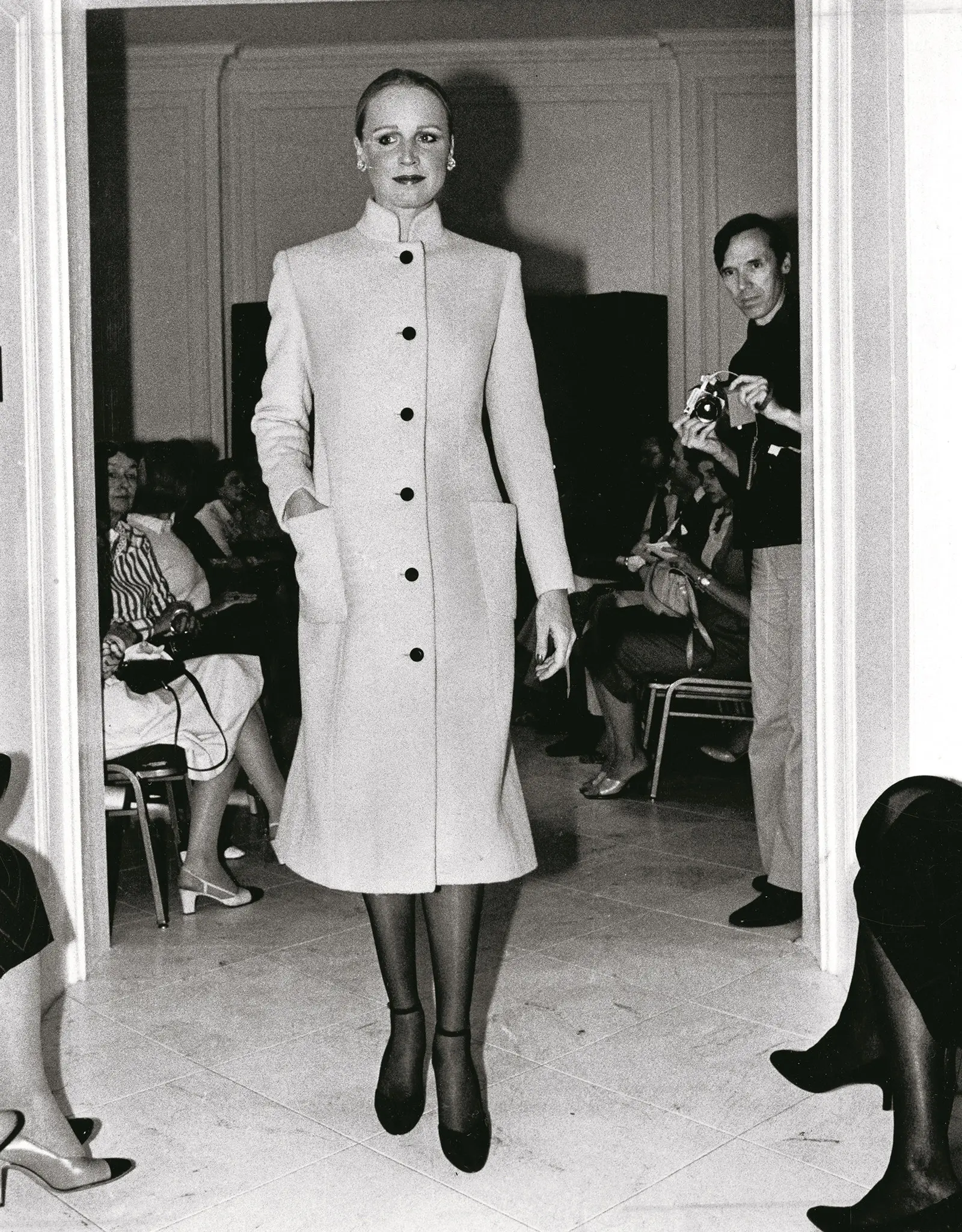 Cunningham ultimately left WWD because he hated pitting women's images against each other (at that time the magazine was fond of placing Cunningham's street shots next to runway photographs, pointing out how his capture of real-life styling didn't measure up to that on the models). There's an undeniable element of kindness in Cunningham's work, since the fashion industry is often quick to judge, he chose to celebrate daring creativity. Bouncing between the couture fashion shows and the sidewalks of New York, Cunningham was able to highlight the designer's vision within their highly-conceptualized and highly coergraphed environments, and then show us what their customers bought and how they'd wear them out for life in the city. At the shows, he didn't like to sit in the regular photographer's section (positioned at the end of the runway to provide straight-on shot and uncluttered background), preferring to join the audience and capture the clothes moving past him at an angle and in profile.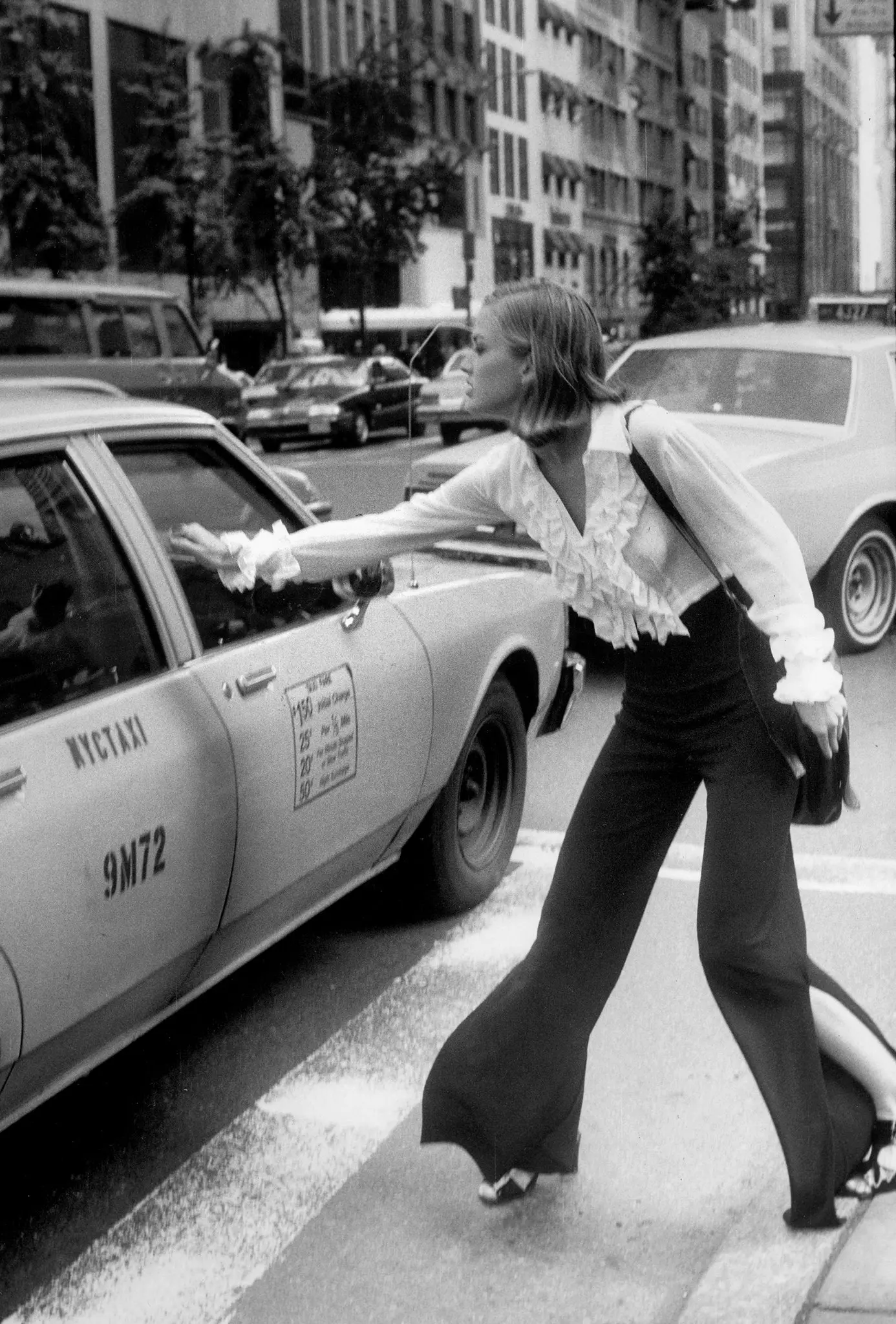 As the pace of both the fashion and media worlds accelerated to a shocking speed, Cunningham stayed true to his meticulously analog origins. He shot solely on film for the duration of his career, and even when the New York Times staff fully embraced digital cameras and editing software, Cunningham preferred to organize his column with paper printouts. I particularly loved a part in the film when one of the newspaper's layout designers says to Cunningham "give me strength to deal with you today," during a tedious meeting arranging images for On the Street.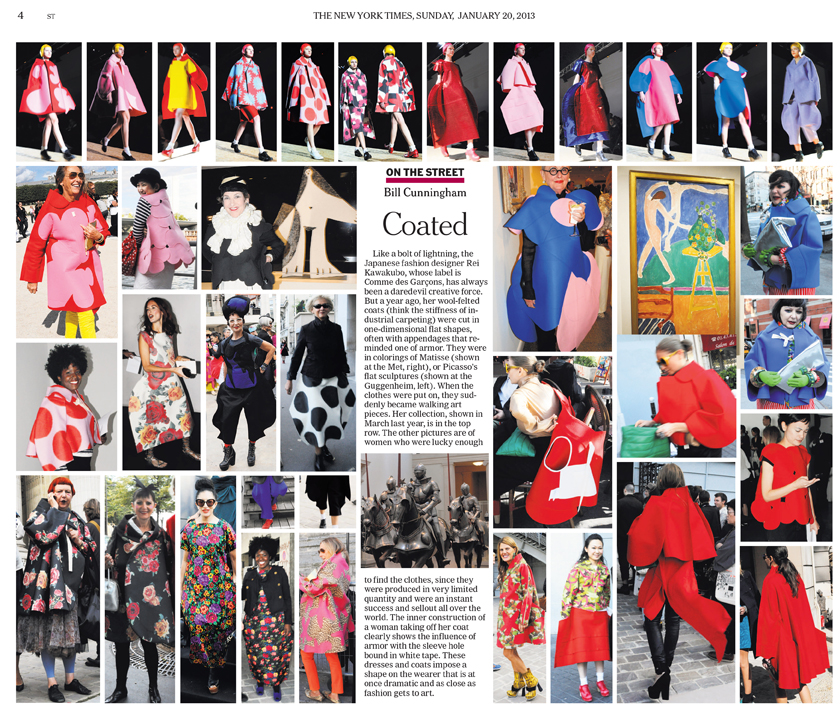 Cunningham is a master of irony as much as a master of photography. He made pictures of the most expensive clothes worn by the richest people, but didn't chase luxury in his own life. Instead, he chose near-spartan simplicity: a tiny apartment furnished mostly with filing cabinets, a single mattress propped up by stacks of books and magazines, bathroom down the hall; coffee at the Stage Star Deli ("the cheaper the better!"), washing his blue work shirts (inspired by the Parisian street sweepers and purchased there during fashion week trips), at the local laundromat. Rain or shine, Cunningham travels all over New York City by bike (as you can imagine they're stolen often, the one featured in the documentary is his 29th), and is known to repair disposable plastic ponchos with duct tape. Cunningham's humble lifestyle extends to humility in his words and actions, "any real photographer would say I'm a fraud, and they'd be right" (we might suggest otherwise!).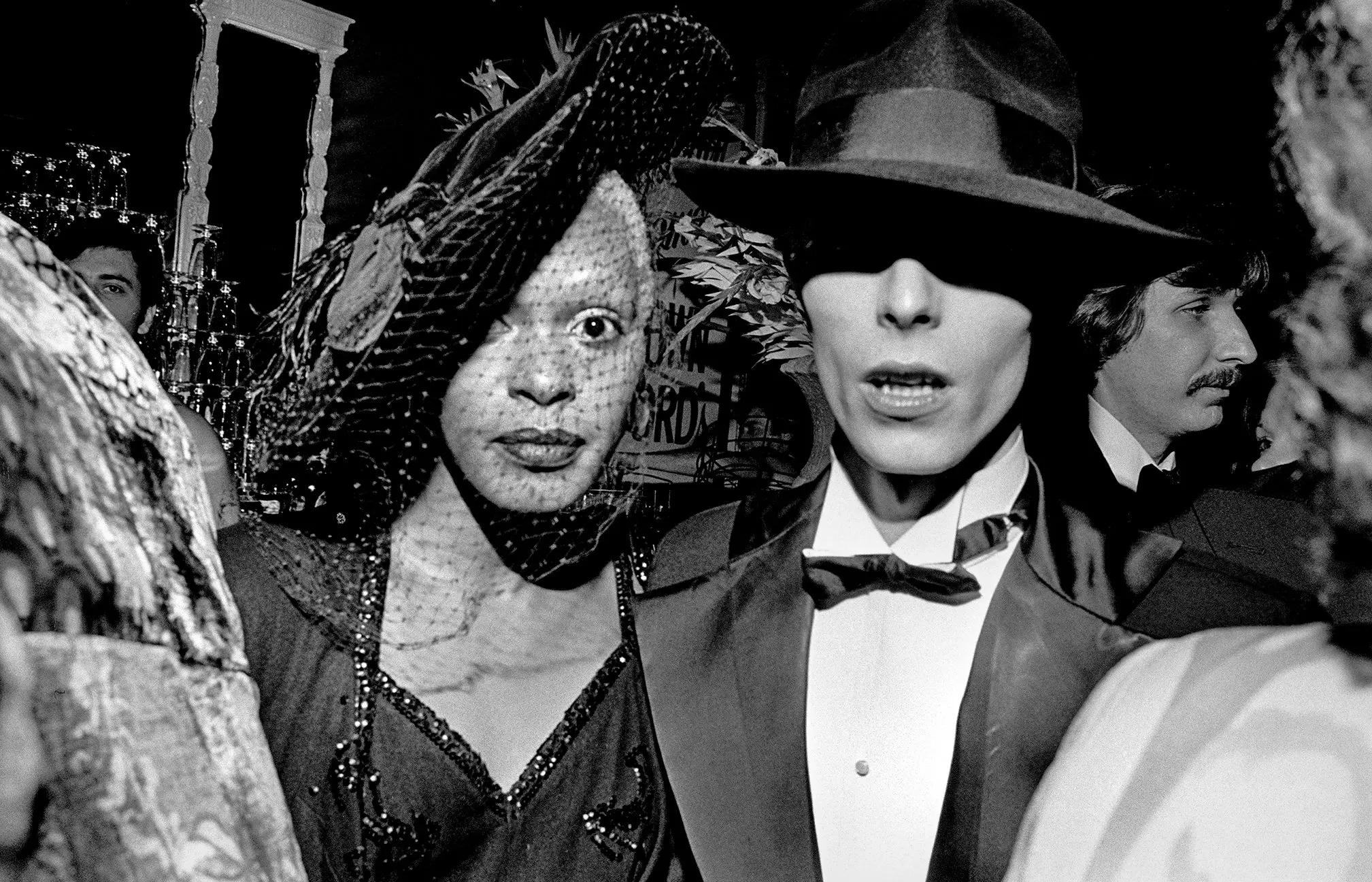 Though he regularly photographed society swans dripping in diamonds and the latest couture, the ever-uneffected Cunningham was purely interested in documentation. His fastidiousness for capturing the trends and reality of how people dress has given fashion historians and enthusiasts an invaluable record of both clothing and New York life throughout his career. Cunningham's work preserved not just how major fashion houses thought their clients ought to dress, but how ordinary people took inspiration from those cues and made it their own.
As Anna Wintour said, "we all get dressed for Bill."